The basic parts (anything new in the garden has to be investigated).
Flat Pack Firepit mark1.
Not very flat pack yet but the legs do come off, the flat-pack version is still under construction (this one was needed in a bit of a rush).
The firegrate for the base.

The assembled fire pit.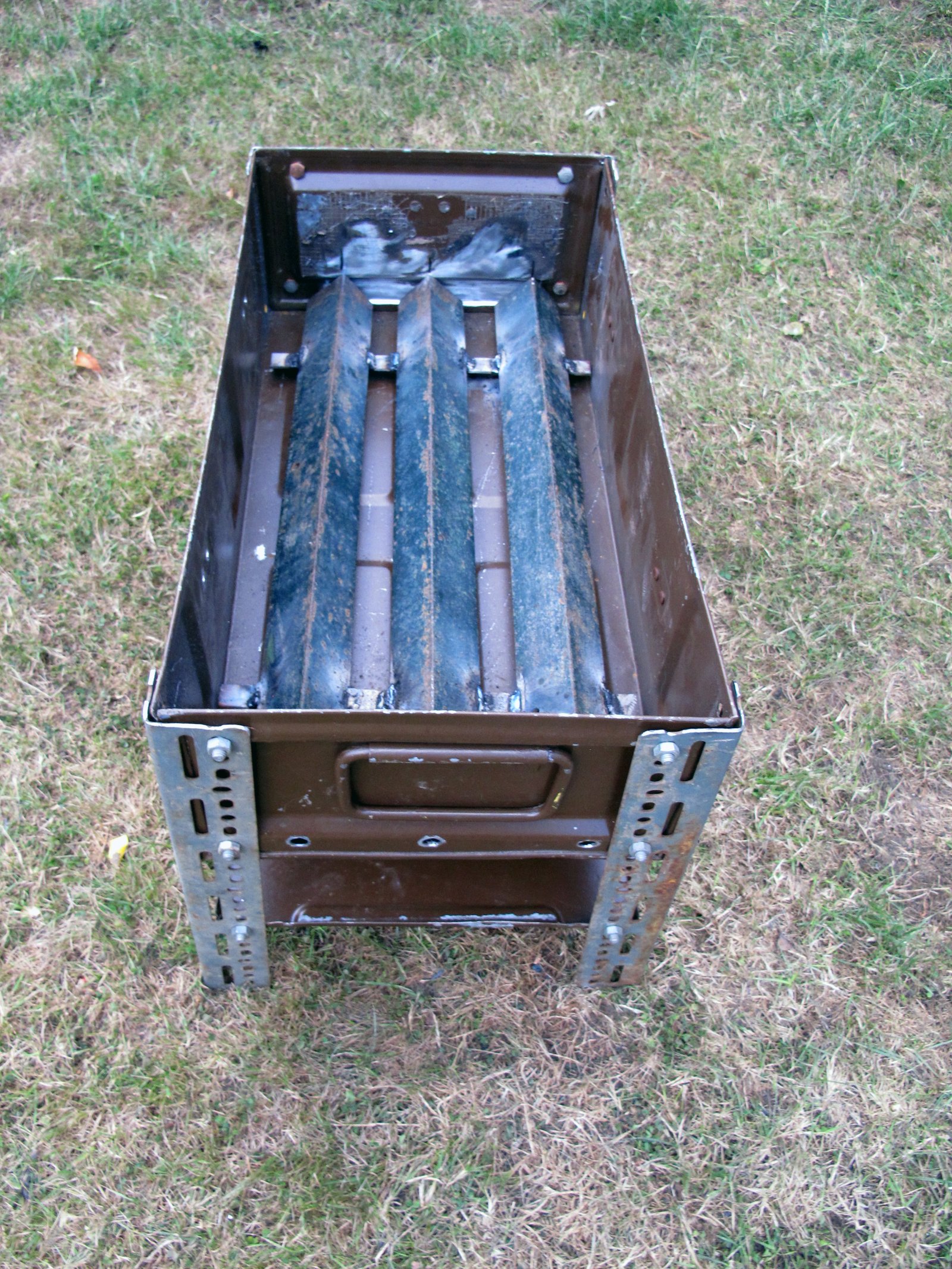 Firepit in use