More work whilst the van is at Doug's , as the van is out of action for some time and most of the parts underneath have been removed ,it seemed a good opportunity to get all the removable part galvanised.
The parts before being galvanised.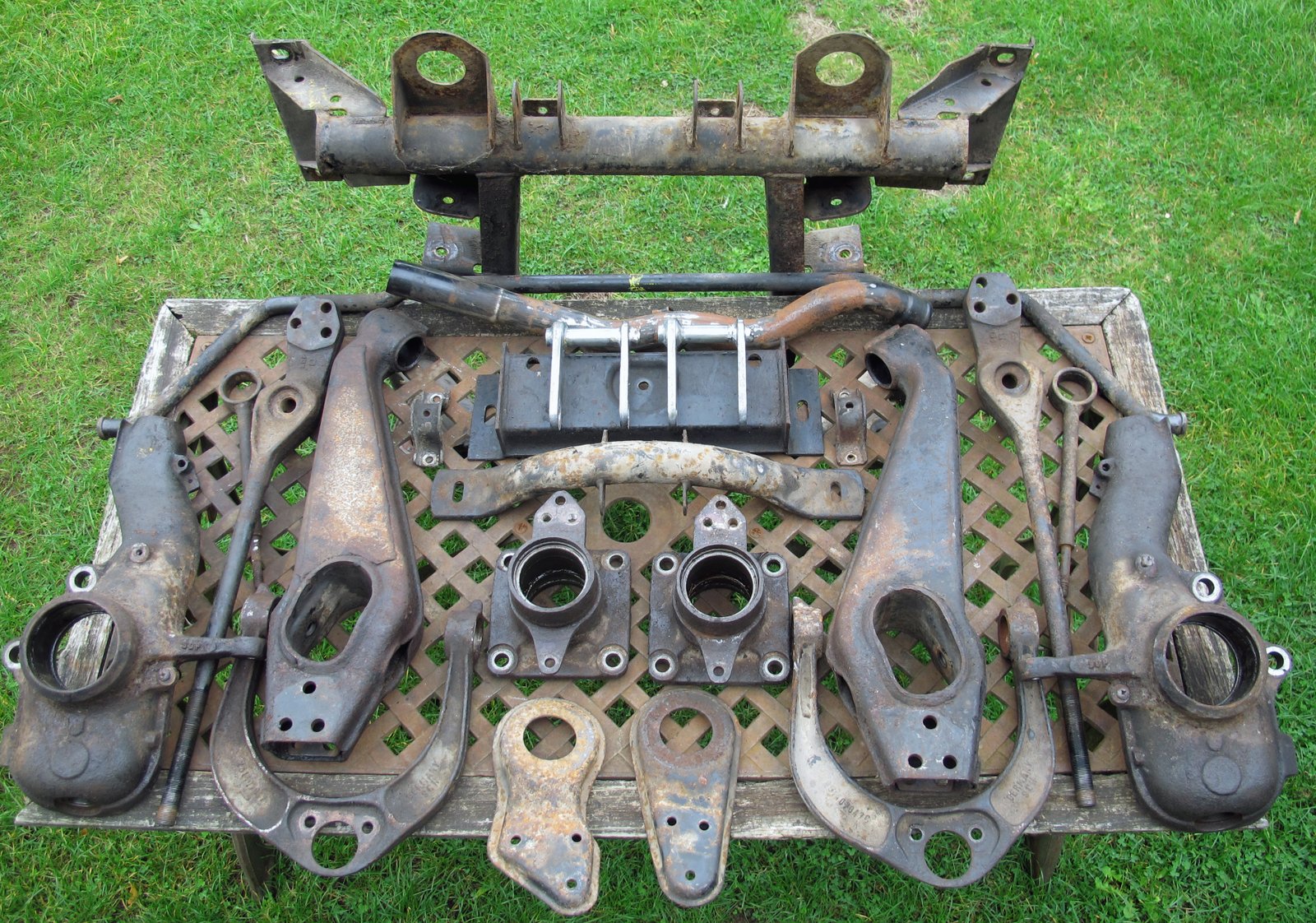 The first bits back after being galvanised, more to come.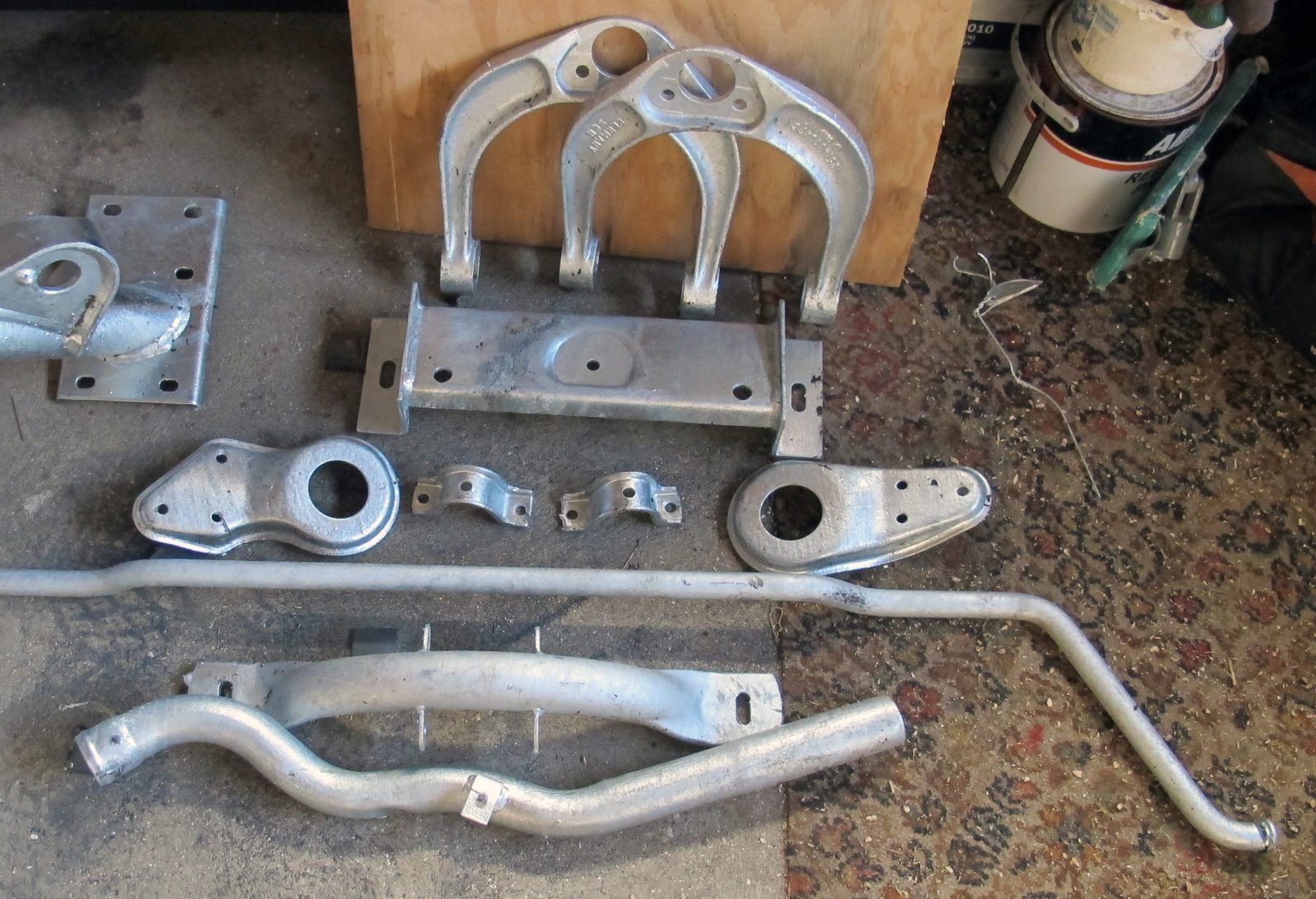 The rest of the galvanised part home and ready to paint.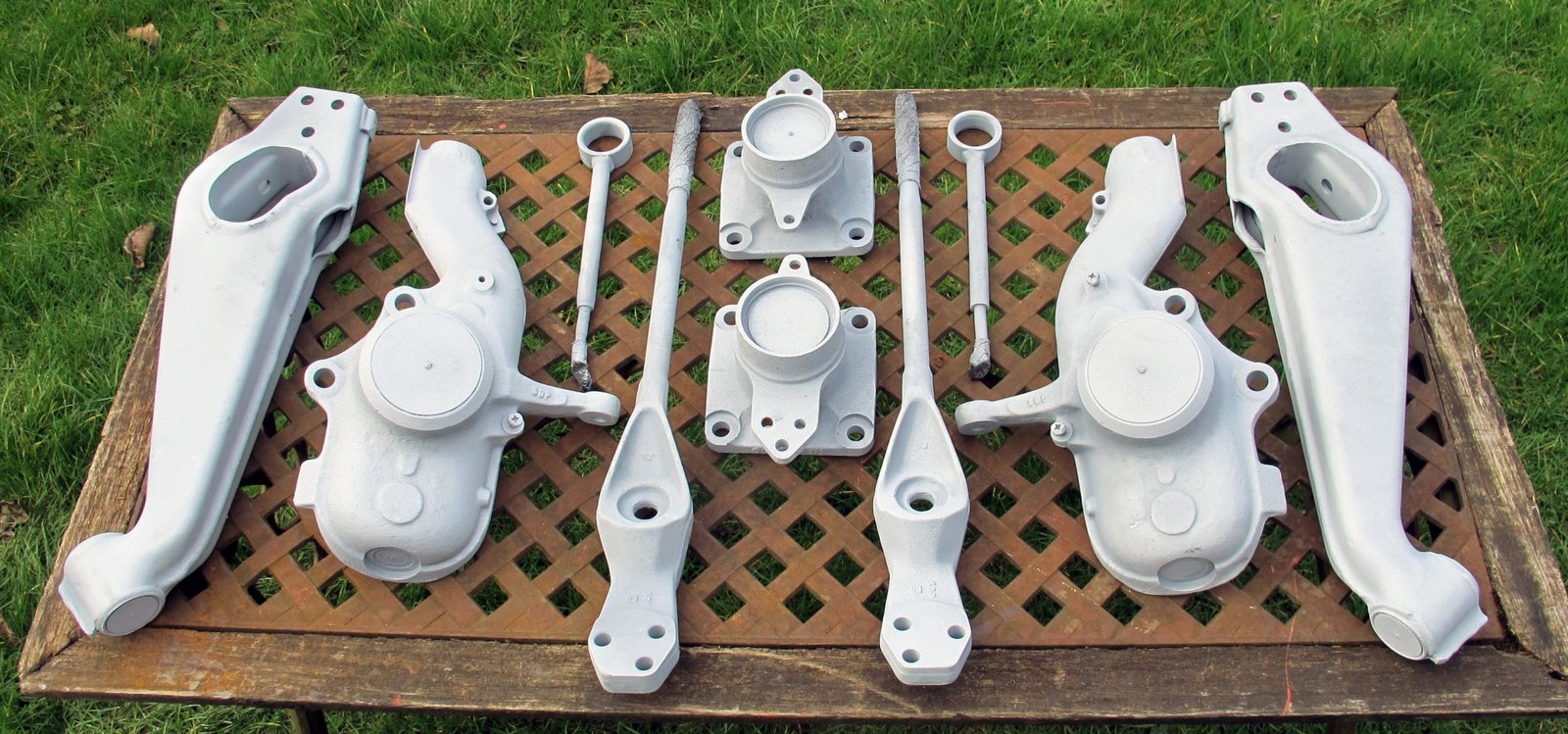 And painted (so they don't stand out too much).
Update.
All now back with Doug, plus the gearbox and other parts, and back on the van.